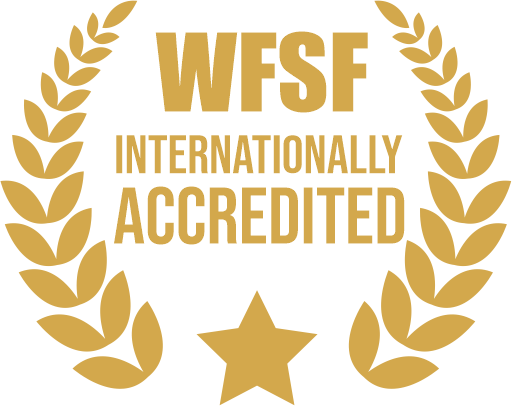 The World Futures Studies Federation (WFSF) is an international non-profit and non-governmental organization, operating under international law. It was founded in 1973 to promote the development of futures studies as an academic discipline.
Beyond offering membership to individuals and institutions over the years, the Executive Board of the Federation has considered how foresight programmes in tertiary education might be further strengthened through an external quality assurance process. Currently no entity exists at the tertiary level to recognize, evaluate and accredit foresight education programmes. Given the history and reputation of the Federation and being a peak body in futures research, the WFSF offers the accreditation of foresight education programmes assuring their quality.
In 2018 the Federation established a set of standards and guidelines for quality assurance in higher education. These accreditation standards deal with the Mission, Faculty, Curriculum, Instruction, Students, and Resources that undergird foresight programmes offered by universities, colleges and schools. Those tertiary education institutions offering programmes which meet the minimum standards outlined by the Board are afforded recognition by the WFSF as offering an Accredited Foresight Programme.
Academic Mission of the Federation
The Federation exists to support and encourage high quality, innovative, foresight education throughout the world. It encourages and supports the development, advancement and dissemination of futures research and foresight education. It provides standards for peer review of foresight education programmes and recognizes high quality programmes through specialized accreditation.
Accreditation Philosophy
The Federation was guided in its development of its accreditation process and standards by a philosophy of quality assurance and continuous improvement. That philosophy is as follows:
Accreditation should emphasize the intellectual and professional value that a foresight programme affords to its students and graduates.
Accreditation of tertiary education programmes are based on an institution's responsibility for the quality of their programme(s) and should be linked to the mission of the department, unit, school or college in which it is housed.
Accreditation should verify the effectiveness of an institution's internal quality assurance. It should offer new perspectives and act as a catalyst for programme improvement.
Accreditation should be sufficiently rigorous to ensure that only high-quality programmes will qualify for accreditation.
Accreditation standards should be reliable, useful, pre-defined, published, and implemented consistently.
Accreditation should be flexible and useful to a broad range of missions, departments, schools or colleges and universities, which operate under diverse legislative frameworks.
Accreditation processes should include programme self-study, external peer review evaluation, external judgement based on standards, institutional award, and periodic follow-up.
Accreditation actions by the Federation should be published and accessible to the academic community, irrespective of whether the process leads to formal approval.
Accreditation should be a transparent, evidence-based process carried out by a panel of independent experts that challenges schools to continuous programme improvement in foresight education.
Accreditation should be conducted over appropriate intervals to ensure that accredited programmes continue to offer high quality foresight education.
Accreditation processes should encourage innovation and experimentation, growth and quality in foresight education.
Accreditation processes and fees should be minimized to provide a tangible cost/benefit relationship for programs, departments, schools or colleges and universities.
The World Futures Studies Federation offers its standards to institutions interested in achieving accreditation in futures studies. Institutions offering programmes which meet the Federation's standards will be credentialed as an Accredited Foresight Programme. Accreditation will extend for a period of five (5) years. Review of accreditation will be available every five (5) years to ensure programmes continue to maintain high quality standards of the Federation.
Helpful Documents for download:
World Futures Studies Federation Guide for Accreditation – effective 1 July 2021, version 2.5 (click here to download)
World Futures Studies Federation Request for Accreditation- effective 1 July 2021, version 2.5 (click here to download)
World Futures Studies Federation Accreditation Process – effective 1 July 2021 (click here to download)
World Futures Studies Federation Institutional Accreditation Submission – effective 1 July 2021, version 2.5 (click here to download)
Official in Charge: WFSF Executive Board member, Dr. Luke van der Laan