The Summit of the Future in 2024
The Summit of the Future (September 2024) is a once-in-a-generation opportunity to enhance cooperation on critical challenges and address gaps in global governance, reaffirm existing commitments including to the Sustainable Development Goals and the United Nations Charter, and move towards a reinvigorated multilateral system that is better positioned to positively impact people's lives.
(Click here for more).
ECOSOC
WFSF has been a Special Consultative Partner with the United Nations Economic and Social Council (ECOSOC) since 1987. ECOSOC is the UN Platform on social and economic issues. Please review the UN chart below to see where ECOSOC is placed within the UN family. It is at the same level as the UN General Assembly and the UN Security Council.
UNESCO is actually one of the Specialised Bodies under the umbrella of the UN ECOSOC (like WHO, IMF, UNIDO and others).
Our Special Consultative Status with ECOSOC means we may participate in high-level UN Events at the UN Headquarters in New York, Geneva and/or Vienna. WFSF Executive Board Member Dr. Dana Klisanin is the WFSF President's Envoy to the UN Meetings in New York. 
Follow the link to learn more about ECOSOC
DESA
WFSF collaborates with the Department of Economic & Social Affairs. DESA is a part of the UN Secretariat providing an activities arm of ECOSOC.
Follow the link to learn more about DESA
UNDP
We have a new collaboration with the United Nations Development Program (UNDP) which allows us to use their UN Teamworks Knowledge Sharing Platform for implementing our projects. Our LEALA project members in DR Congo, Malaysia and Egypt were the first participants for this new service . The UNDP is one of the Programmes under the umbrella of the UN General Assembly (like UNICEF, UNITAR and related organisations such as the WTO).
Follow this link to learn more about UNDP
Follow this link to the Millennium Project report Five UN Foresight Elements of Our Common Agenda: Results of a Real-Time Delphi Study: A Report to the Executive Office of the UN Secretary-General.
Follow this link to a UNDP study that considers COVID-19 impacts on the SDGs, conducted with the Fredrick S. Pardee Center for International Futures at the University of Denver.
Follow this link to the FOUNDATIONAL RESEARCH REPORT by UNDP and the Fredrick S. Pardee Center for International Futures at the University of Denver titled: Pursuing the Sustainable Development Goals in a World Reshaped by COVID-19
Follow this link to learn more about UN's Informal High-level Committee on Programmes Strategic Foresight Network 
Follow this link to learn more about the UN Strategic Planning Network
---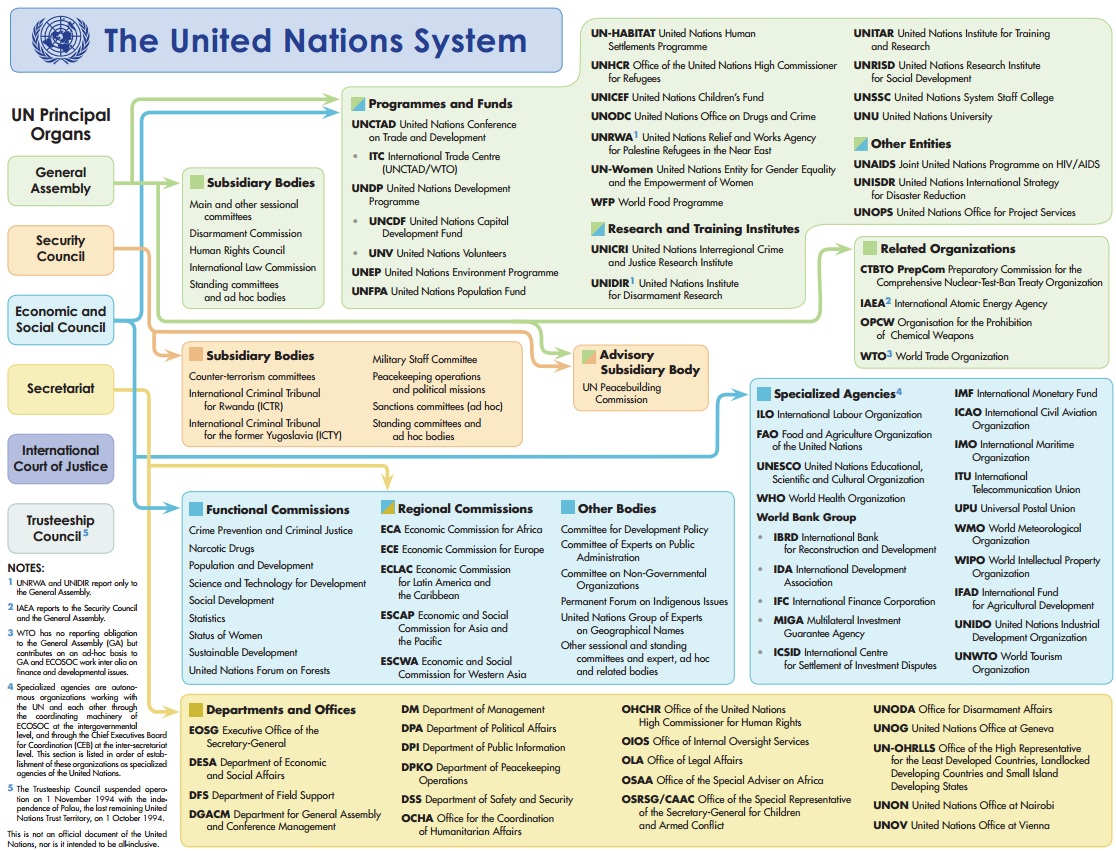 Download CEPA strategy guidance note on Strategic planning and Foresight
Download Headlines and Key Remarks from the General Assembly Consultations on the Summit of the Future – 13, 14 and 15 February 2023