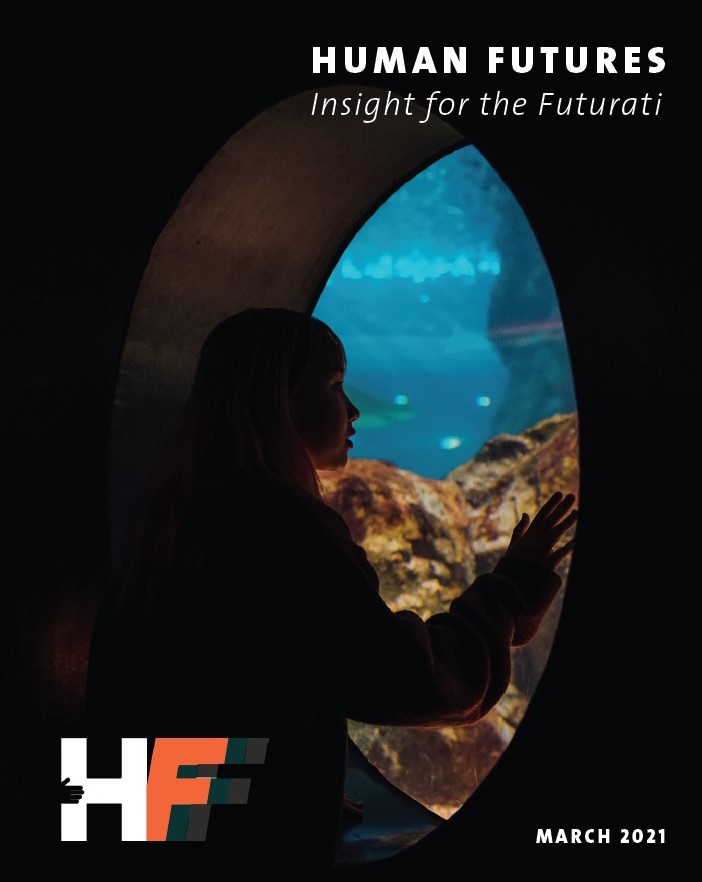 HUMAN FUTURES: A Publication of the World Futures Studies Federation
WFSF has published a magazine since its inception – since even before the organisation was formally constituted. The WFSF magazine has gone through several iterations, changing its name and style with the changing times over nearly five decades.
HUMAN FUTURES was launched on 23 December 2016 and is a fresh & contemporary, interactive, online magazine. Each issue will be loosely themed, with the first issue featuring some really exciting and innovative futures work by several of our younger WFSF members. Let us know if you want to contribute.