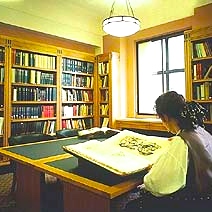 A vast amount of high quality research and workshop material has been developed over our 50 years. However, much of it is still dispersed across several places because of the global and now virtual nature of our organization.
A Vision of a Professional WFSF Archive
The most recent project to begin gathering, digitising and making the WFSF Archives available is a collaborative project with the UK group Knowledge Insights to create a digital Foresight Hub called Unlocking Foresight. In 2015, WFSF made a financial contribution to this project, and Jennifer Gidley was the Chief Researcher on the project. As a result of this most of the materials that were held in the Hawaii Research Centre for Futures Studies archive were supplied to us by Jim Dator and have been tagged and catalogued and are included in Pilot Foresight Hub under WFSF Collections. Others will have to wait for a later stage.
Dr. Jennifer Gidley, WFSF President (2009-2017) became interested in creating a professional WFSF archive when, in 2010, she was an invited Visiting Fellow at SciencesPo, Paris, to work on a research project with Dr. Jenny Andersson, a historian undertaking research on the "political history of futures studies since 1960." Jennifer participated with Dr. Andersson in interviews with Eleonora Masini, Jim Dator and Hugues De Jouvenal. Hugues, currently President of Futuribles, Paris, is the son of former WFSF Founding President, Bertrand de Jouvenel and is caretaker of the early WFSF archives. The project gained ERC funding as FUTUREPOL. We also interviewed UNESCO officials about a proposed professional WFSF archive, including UNESCO Chief Archivist, Jens Boel. Dr. Gidley has also involved the WFSF Executive Board and members in a collaborative effort to gather WFSF published magazines, books, articles, conference proceedings and any other WFSF archival material.
Historical Steps towards a WFSF Archive
WFSF has been gradually developing an archive of its own resources over many years. Previous and current efforts to archive WFSF materials include the following:
The Hawaii Research Centre for Futures Studies (HRCFS) at the University of Hawai'i at Manoa was established in 1971. It has maintained a fairly extensive archive of the work produced by WFSF during the period when Professor Jim Dator was WFSF Secretary-General (1983-1990) and WFSF President (1990-1993). In addition, on the death of US futurist Magda McHale, Hawaii University Library on behalf of the HRCFS received the personal and professional archives of pioneering futurists Magda and John McHale. It is understood that the WFSF archives for the period that Tony Stevenson was WFSF Secretary-General (1993-1997) and WFSF President (1997-2001) were also sent to Hawaii for safe-keeping. It is unknown whether these materials are sorted or catalogued.
Emeritus Professor Eleonora Masini, former WFSF Secretary-General (1975-1981) and WFSF President (1981-1990), who lived in Rome, held a large collection of both her own personal archives as well as WFSF archival material gathered during her 15 years in leadership roles in WFSF. Professor Masini made some attempts to have her material digitised through her former university, the Gregorian University but this project is incomplete.
Finland Futures Research Centre in Turku is also home to some significant WFSF and other futures studies archives, particularly from the period when the late Professor Pentti Malaska was WFSF Secretary-General (1990-1993) and WFSF President (1993-1997). The FFRC, a WFSF institutional member expressed interest in cooperating with WFSF in the creation of a professional archive. Fabienne Goux-Baudiment, WFSF President (2005-2009) attempted to archive all materials from her Presidency through creating a virtual Secretariat on the online platform Basecamp (which has been retained), and an online archive through Gmail. Some materials were successfully retained in this way.
February 2023
Thanks to the permission by Yvonne Curtis, WFSF Full member, you can access WFSF Conference Brisbane 1997 editorial in the Journal Future Times in 1998 volume 1 published by the New Zealand Futures Trust. 
May 2022
Thanks to the effort by Catherine (Cat) Calhoun, who is in charge of the website John B Calhoun, we were able to find the Pope's address to the WFSF Special World Conference in 1973: Human Needs, New Societies, Supportive Technologies. Click here to read from the Vatican website. 
January 2022.
Thanks to the attention and care of the WFSF ex-Secretary General, Christopher Jones (USA), 2001-2005, we collected the hard copy and now scanned the document titled WFSF Biannual Report 1995-1997.
July 2021.
Thanks to the brilliant effort by the WFSF Full member, Mihaela Ghișa, we have collected some of the digital archive documents of the WFSF. The collection of the WFSF Newsletters and Bulletins during 1979-2007 are accessible here: https://wfsf.org/category/wfsf-newsletter/. The scanning of the newsletters during the time Jim Dator was first Secretary General and then President of the WFSF, was done by Steven Sarufa, a senior student at Brigham Young University of Hawaii who is from Papua New Guinea while he was interning briefly in the Hawaii Research Center for Futures Studies.
WFSF Conference Brisbane 1997
---
WFSF Biannual Report 1995-1997
1970
Futures Studies Meeting, Challenges from the Future
1973
WFSF Special World Conference, Human Needs, New Societies, Supportive Technologies,
1978
VI WFSF World Conference: The Future of Communications and Cultural Identity in an Interdependent World
1982
VII WFSF World Conference: The Future of Politics.
1986
IX WFSF World Conference: Who Cares? – And How?
1988
X WFSF World Conference : The Future of Development: Cultural, Economic, Scientific, and Political Perspectives.
1991
XII WFSF World Conference : Advanced Democracy and Participation: Challenges for the Future.
1993
The following essay, by the Past President of the World Futures Studies Federation (WFSF), was presented as the Opening Keynote Address to the WFSF World Conference 'Coherence and Chaos in our Uncommon Futures', Turku, Finland, 23 August 1993.
1997
WFSF XV World Conference : Global Conversations: What You and I Can Do for Future Generations
1999
WFSF XVI World Conference: Futures of Diversity: Celebrating Life and Complexities in the Next 100 Years.
CHANGING VALUES – FORMING, NEW SOCIETIES, BUDAPEST FUTURES COURSE 2001
THE YOUTH FOR A LESS SELFISH FUTURE, Budapest, 2000
Newsletters, Social and Human Forecasting (1971-1975)
1975 Minutes of WFSF General Assembly, Berlin, West Germany