Follow Up – 2015 Congo Fellowship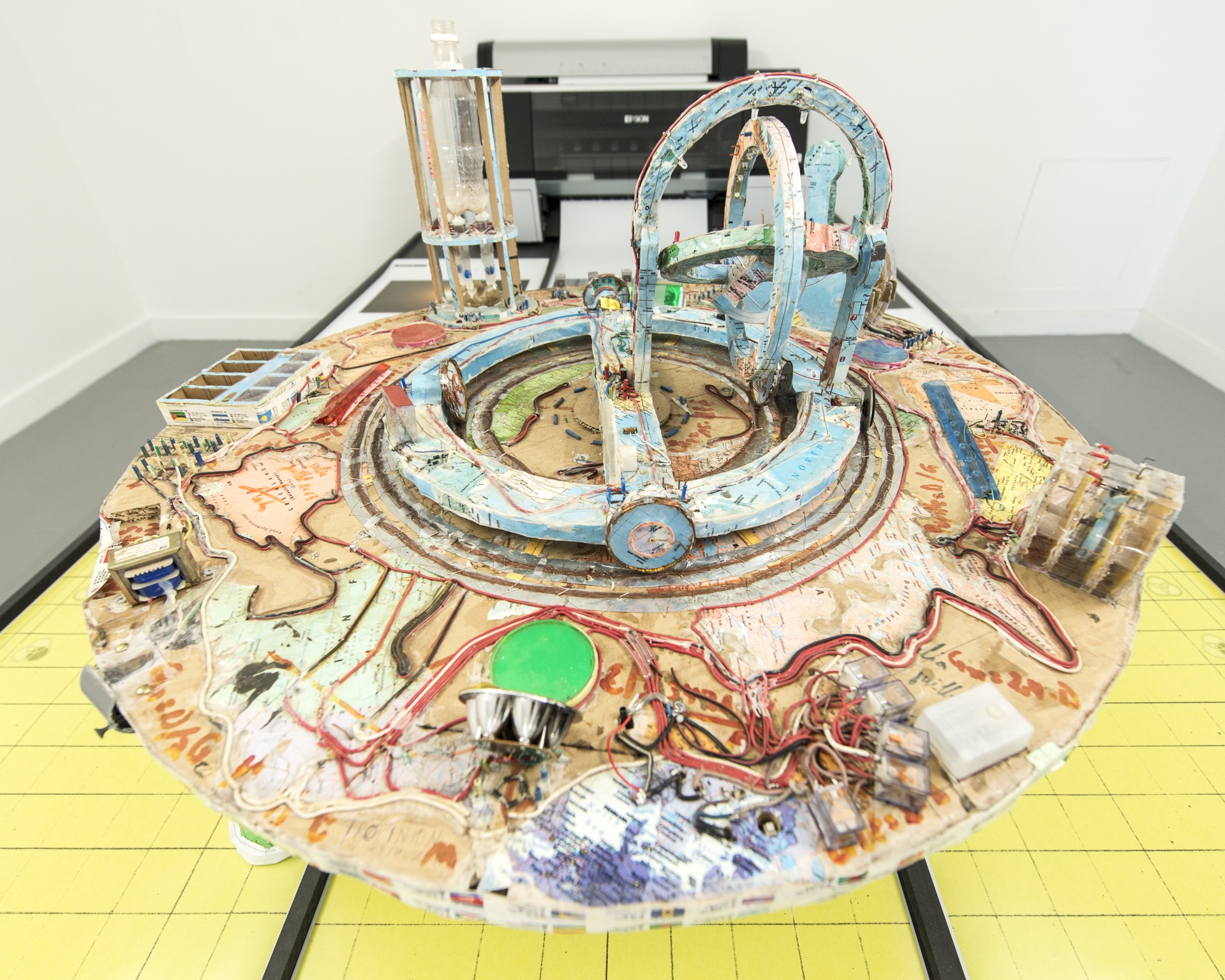 In 2015, one year after the completion of the pilot programme, fitfteen individual artists based in Lubumbashi participated in MAONO, the development education project to which the 2012-2013 LEALA local project was connected.
The  images of the future produced over the course of the three year project, were presented at an exhibition at the Museum of Contemporary Art of Antwerp. The participating students' were offered an opportunity to provide additional material to be included in the overview. The artists were asked to provide updates of the work they had created. To build on the efforts of the previous years, one artisit participant was selected for the LEALA fellowship.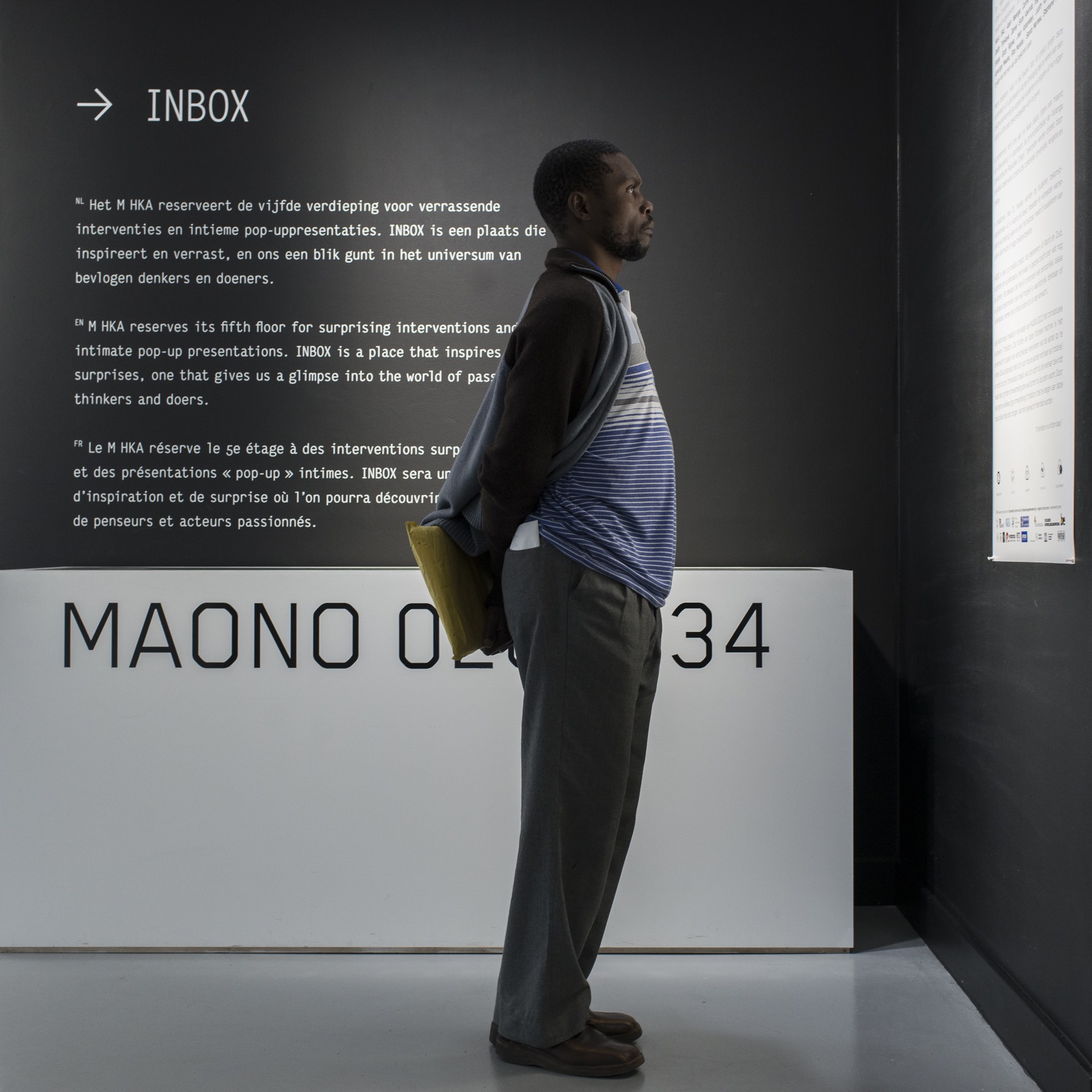 Jean Katambayi, was the beneficiary of this fellowship which helped him to further develop the work he had produced with the LEALA students in Lubumbashi.
Jean Katambayi was present at the opening of the exhibition in May 2015. He was accompanied by the two Agence Future volunteers based in Belgium who ran the LEALA project of the previous biennium. The artist had the opportunity to further develop his future related work and share it with arts-minded audiences in Belgium in formal workshops and presentations as well as a range of informal meetings.
During his three-week stay in Belgium Jean also worked on a new piece related to the history of mining in the DRC. This piece, called Sol-Sur-Sol, emphasizes how layer upon layer of factors and facts from the past and the present, provide a tiered lens through which Congolese futures can be imagined.
Further videos and photographs, of this project and others, can be viewed at the Agence Future website.