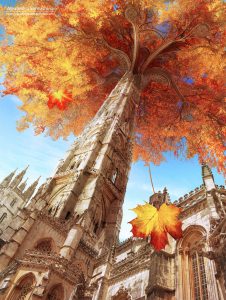 WFSF is the leading futures organisation concerned with the scholarship of futures research and the promotion of alternative visions for humanity. In this critical time in human history, we invite you to join the WFSF in its efforts to promote futures thinking as a way to anticipate and respond to the complexity and scale of global challenges. Joining WFSF will provide you with opportunities to collaborate with and support other future-oriented individuals and organisations including UNESCO and the UN family. In working together you will be able to design alternative and preferred futures and network with others with similar concerns.
While many futures organisations today have succumbed to the narrow and short-term mindsets of corporate and commercial interests, WFSF has remained true to the vision of its founders: to democratise futures research and to commit to creating humane futures for all.
Hence our motto: Long Term, Big Picture, Radical Change. 
 You are invited to join the WFSF in its efforts to:
Promote futures studies in general;
Promote awareness of challenging global problems;
Design prospects for alternative and preferred futures;
Support and collaborate with other futures-oriented organisations;
Promote networking between individuals and organisations concerned with futures;
Promote cooperative participation in studies of the futures of humanity;
Encourage innovative, transdiciplinary thinking across all disciplines and cultures;
Help introduce futures-oriented thinking in all branches of knowledge and action;
Promote freedom of inquiry, discussion and thinking about diverse futures.
We wholeheartedly welcome all new members into the WFSF community!
To apply for membership click here.
WFSF Membership Benefits
As a WFSF member you will be able to:
• Meet a cross-section of the world's leading futures researchers, teachers, professional practitioners and others committed to open, creative and innovative futures for humanity;
• Receive news of UNESCO and UN-ECOSOC projects and participate in high-level meetings related to futures and foresight, if you are approved to do so by the WFSF Executive Board as one of our representatives;
• Participate as a speaker in WFSF World Conferences, regional meetings and partner events;
• Meet colleagues in your region of the world to build your regional networks;
• Meet colleagues with specialist knowledge or expertise on different futures studies themes;
• Participate in a range of extraordinary discussions with these individuals through our private but very active email discussion forum hosted by the Institut Futur at the Free University of Berlin.
• Ask futures questions to our membership and receive a wealth of responses to assist with your research.
• Receive news from time to time about upcoming Futures Events around the globe