25 April 2021 Update:
We are happy to inform you that we decided to extend the deadline for our second Futures Research grant until May 29th, 2021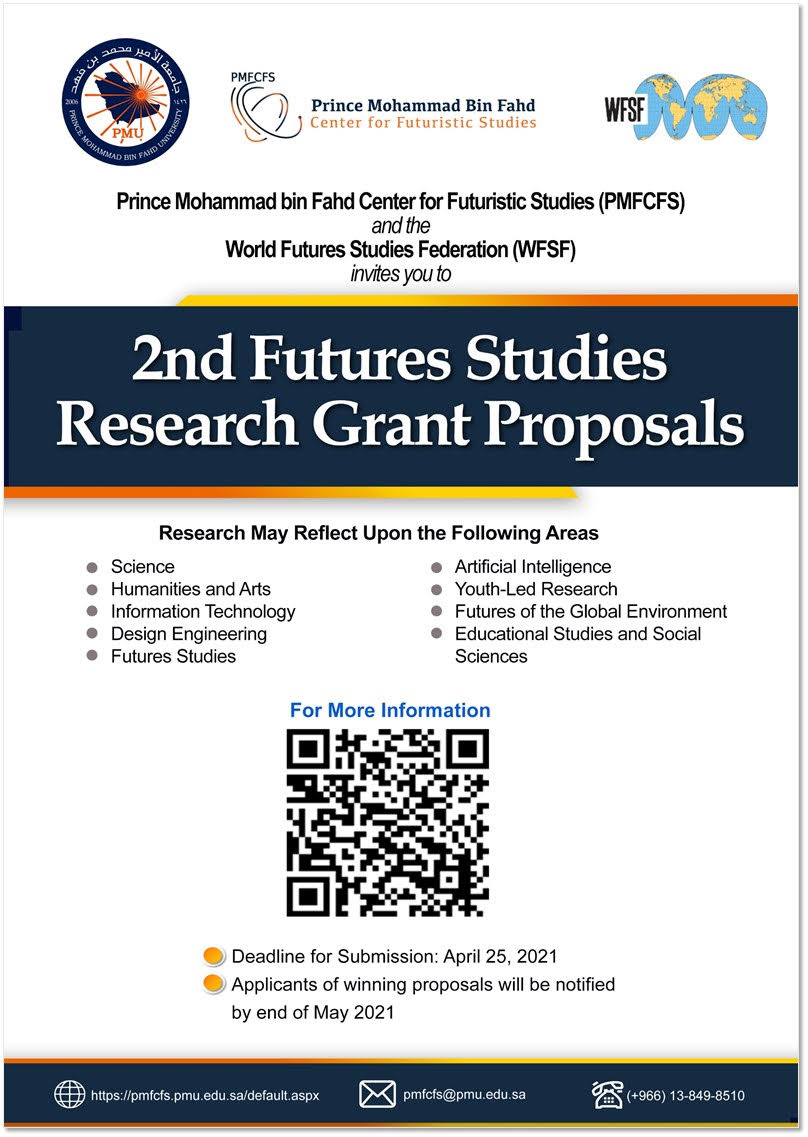 Prince Mohammad Bin Fahd Center for Futuristic Studies (PMFCFS) and World Futures Studies Federation (WFSF) announce the continuation of its futures research grant for the year 2021. The objective of this grant is to encourage researchers to explore and research in disciplines underpinned by futures studies (Useful to know: What is Futures Studies?). This year's futures research grant is meant to help researchers investigate the way that change and future-oriented actions are taught, especially in an intergenerational learning setting.
Click here to see the SECOND FUTURES RESEARCH CALL FOR PROPOSALS